Clorox®

Toilet Bowl Cleaner with Bleach (US)




Clorox® Toilet Bowl Cleaner with Bleach provides a deep clean and kills 99.9% of germs, removes stains and leaves toilets sparkling with a Fresh Scent. Its unique wide dispensing nozzle delivers that cleaning power under the bowl rim. Clorox® Disinfecting Toilet Bowl Cleaner with Bleach cleans, deodorizes and disinfects your toilet bowl with a non-abrasive formula that will not scratch surfaces and is safe to use in septic systems.

Powerful clinging gel
Destroys tough stains
Available In:
Read the label for directions
---
Scent:   

   Rain Clean
About This Product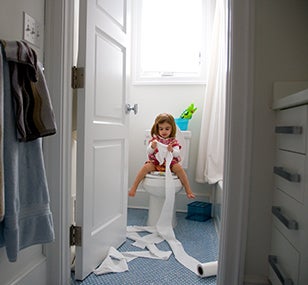 To Disinfect:
Flush

toilet.

Apply

180 mL of this product under and around rim to coat the inside of bowl.

Scrub

entire bowl, and let stand for 10 minutes.

Flush

toilet.
Avoid contact with clothes, fabrics, carpet, wood, paint and paper surfaces.
Have a question? Pick a topic to get answers:
Safety

DANGER: CORROSIVE. CAUSES BURNS. DANGEROUS FUMES FORM WHEN MIXED WITH OTHER PRODUCTS. Do not mix with other toilet bowl cleaners, rust removers, acids, or products containing ammonia. Do not swallow, breathe fumes, or get in eyes, on skin, or on clothing. Handle with care. Wear a mask, safety glasses, and rubber gloves. Use only in a well-ventilated area. To open, squeeze and twist cap counterclockwise. Close tightly.
KEEP OUT OF REACH OF CHILDREN.
FIRST AID TREATMENT: Contains sodium hypochlorite, sodium cocoate, and sodium hydroxide. If swallowed, call a Poison Control Centre or doctor immediately. Do not induce vomiting. If in eyes, rinse with water for 15 minutes. Call a doctor. If on skin, rinse well with water. If on clothes, remove clothes. If breathed in, move person to fresh air.