Liquid-Plumr®

 Double Impact® Snake + Gel System




Liquid-Plumr® Double Impact® Snake Plus Gel System combines the snake with a powerful drain-cleaning gel to eliminate the most stubborn clogs. The snaking tool goes deep to dislodge the hair and gunk that causes full blockages, while the thick gel clings to pipes to remove the residual gunk that slows drains down. Use this drain cleaner in the bathtub, bathroom sink or kitchen sink. Its gel formula is safe for all pipes, including PVC, plastic, copper, old pipes and septic systems. Keep your drains clear with Liquid-Plumr®.

Snake reaches deep to dislodge stubborn clogs
Thick, powerful gel removes hair & residual gunk
Clears both fully blocked and slow-flowing drains
Removes 70% more stains*
Available In:
About This Product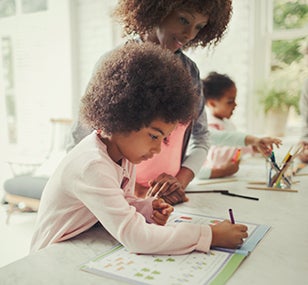 Snake must be used before pouring gel down the drain. Snake shouldn't be used when gel is present in pipes.
Remove

snake from holder and insert into drain. Move up and down to grab clog.

Pull

snake out of drain slowly and throw away.

Pour

entire bottle of thick gel down drain.

Flush

with hot water after 15 minutes.
Not intended for use in the toilet or garbage disposal.
SAFE FOR ALL PIPES
Have a question? Pick a topic to get answers:
Safety

CAUTION: SHARP EDGES. Dispose of snake after use. Do not use snake in toilet or garbage disposal.
DANGER: CORROSIVE. CAUSES BURNS. DANGEROUS FUMES FORM WHEN MIXED WITH OTHER PRODUCTS. Do not use or mix with ammonia, toilet bowl cleaners or other drain cleaners. Do not swallow, get in eyes, on skin or on clothing, breathe fumes. Handle with care. Wear a mask, safety glasses and rubber gloves. Use only in a well-ventilated area.
KEEP OUT OF REACH OF CHILDREN AND PETS.
To open, push cap down and turn. Close tightly.
FIRST AID TREATMENT: Contains sodium hypochlorite, sodium
hydroxide and alkylamine oxides. If swallowed, call a Poison Control Centre or doctor immediately. Do not induce vomiting. If in eyes, rinse with water for 15 minutes. If on skin, rinse well with water. If on clothes, remove clothes. If breathed in, move person to fresh air.