Clorox®

Disinfecting Mist Refill




Clorox® Disinfecting Mist are convenient and perfect for cleaning and disinfecting germy surfaces throughout your home.
Save plastic and help keep waste out of waste streams by using the reusable sprayer system, designed to be reused with our Clorox® Disinfecting Mist Refill Bottles, available in Lemongrass Mandarin scent.
Clean and disinfect by killing 99.9% of bacteria and viruses around your home
Clorox® Disinfecting Mist works great on hard surfaces including: counters, door knobs, car interiors, plastic toys*, toilet exteriors, oven doors—just spray and walk away. (*rinse surface prior to use)
Easily cover large areas quickly with our continuous sprayer that is designed to create a high-quality mist for even coverage.
Clorox® Disinfecting Mist is aerosol free and bleach free for a formula that's tough on germs but safe to use on hard surfaces around your home.
Available In:
About This Product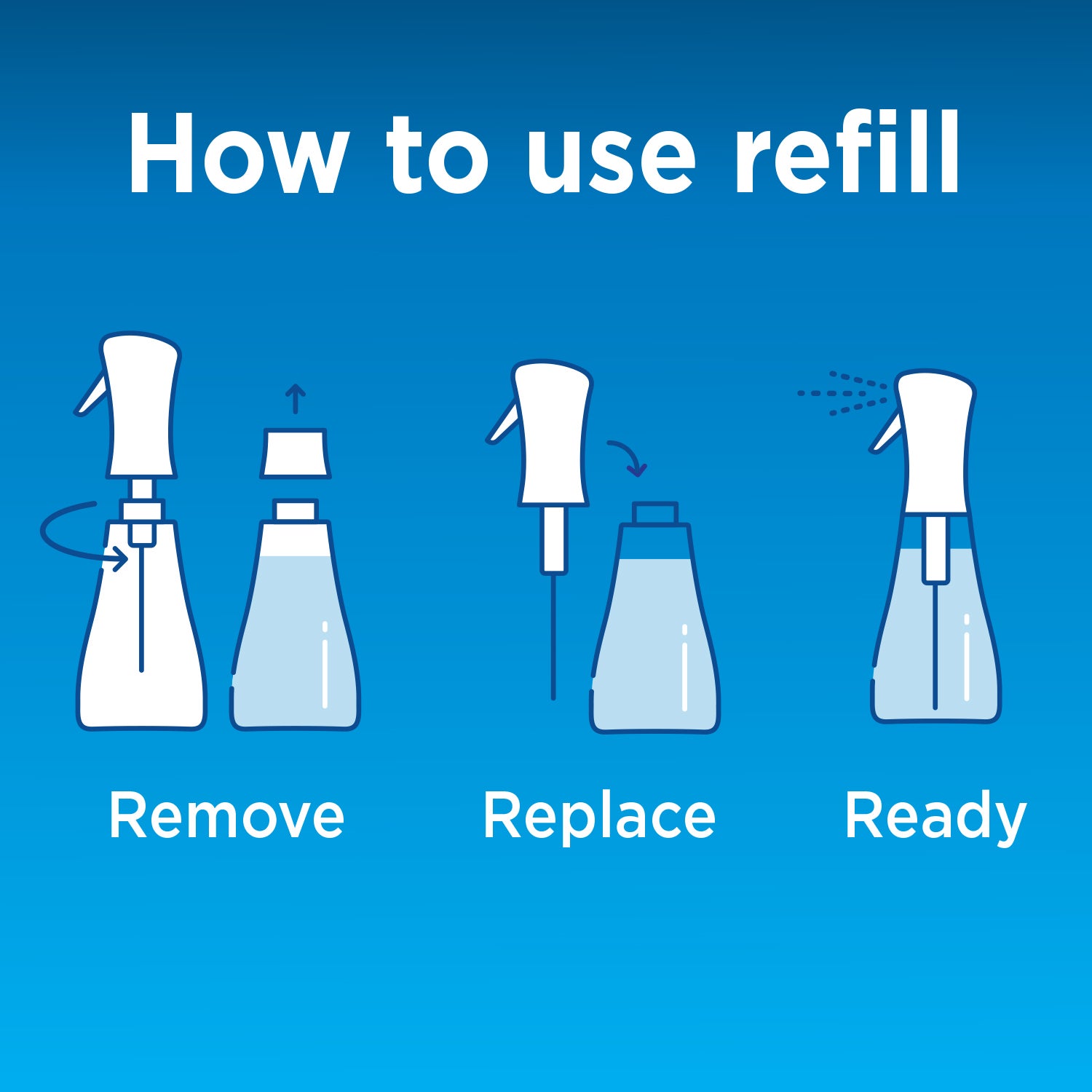 To Deodorize and Sanitize:
Spray

until thoroughly wet.

Let stand

for 30 seconds.

Wipe
To Disinfect:
Spray

until thoroughly wet.

Let stand

for 10 minutes.
To kill SARS-CoV-2 (virus that causes COVID-19):
Spray

until thoroughly wet.

Let stand

for 30 seconds.
For visibly soiled areas, a precleaning step is required.
All surfaces that come in contact with food must be rinsed with potable water. Do not use on glasses, dishes, or utensils.
Have a question? Pick a topic to get answers:
Safety

CAUTION: IRRITANT. MAY IRRITATE EYES AND SKIN. Do not get in eyes, or on skin or clothing.
KEEP OUT OF REACH OF CHILDREN AND PETS.
FIRST AID TREATMENT: Contains quaternary ammonium chloride. If swallowed, call a Poison Control Centre or doctor immediately. Do not induce vomiting. If in eyes, rinse with water for 15 minutes. If on skin, rinse well with water.