Tilex®

Daily Shower Cleaner Spray




With Tilex® Daily Shower Cleaner Spray, it's easy to banish buildup from your shower walls. No rinsing or wiping required, and no harsh chemicals to worry about. Just spray and walk away.

Prevents soap scum and hard water buildup
No rinsing, wiping or scrubbing required
No bleach, ammonia or harsh chemicals
Leaves no dull residue
Available In:
About This Product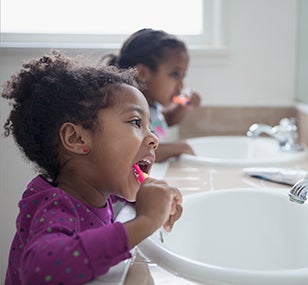 Safety First:
Always

stand on a nonslip surface when in the shower or tub, and run your shower for a few seconds before entering.
For Best Results:
Start with a clean shower. To prevent soap scum and mildew stain buildup, thoroughly mist Tilex® Daily Shower Cleaner Spray after every shower on tiles, tub, shower door and all wet surfaces. No need to rinse, wipe or scrub.
To Initially Clean Your Shower:
Use Tilex® Soap Scum Remover & Disinfectant1. If starting with a partially soiled shower, Tilex® Daily Shower Cleaner Spray will loosen buildup and clean your shower in 2 to 4 weeks.
To Spray Every Drop:
Tilt

bottle at a downward angle while spraying.
To Refill:
Twist

trigger counter clockwise and pull upward to remove.
After Refilling:
Align

red tip tube on trigger over tube inside of the bottle to replace trigger.

Press

straight down on the trigger until it clicks into place.
Tilex® Fresh Shower® cleaner is safe to use on most shower surfaces and is non-abrasive. Do not use on natural stone, natural marble or brass. For other surfaces, test in an inconspicuous area.
Have a question? Pick a topic to get answers:
Safety

CAUTION: MAY IRRITATE EYES. Do not get in eyes.
KEEP OUT OF REACH OF CHILDREN.
FIRST AID TREATMENT: Contains tetrapotassium EDTA. If swallowed, drink a glassful of water, and call a Poison Control Centre or doctor. If in eyes, rinse with water for 15 minutes.