Clorox®

Disinfecting Bleach Foamer Spray




Clorox® Disinfecting Bleach Foamer Spray disinfects 99.9% of germs and leaves your bathroom sparkling clean. Powered by Clorox® Bleach, this bathroom foamer cleaner easily cuts through grime and soap scum. It also kills germs commonly found in the bathroom such as Staphylococcus aureus (staph) and Trichophyton mentagrophytes (athletes foot fungus). Foaming bleach action removes tough mold & mildew stains, so it is perfect for freshening and cleaning tubs, tile, toilets, sinks and counters. The Smart Tube™ technology insures you spray every stain-fighting drop. Behind every sparkling clean bathroom, there is Clorox® Disinfecting Bleach Foamer.
Kills 99.9% of bacteria, household molds and mildew
Cuts through grime, stains and soap scum
Foaming bleach action removes tough mold & mildew stains
Smart Tube™ technology ensures you spray every drop
Available In:
About This Product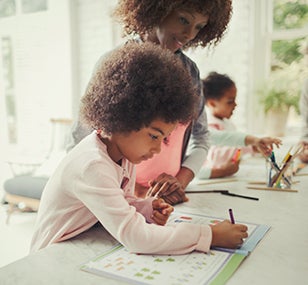 To Foam:
Turn

nozzle to ON.
To Clean Soap Scum:
Spray

Wait

a few minutes.

Wipe

with sponge.
Heavy soap scum may need two cleanings.
To Disinfect and Kill Mold and Mildew on Hard, Nonporous Surfaces:
Spray

surface until thoroughly wet.

Let stand

1 minute.

Rinse
This product kills Staphylococcus aureus (Staph) and Trichophyton mentagrophytes (Athlete's Foot Fungus).
To Remove Mildew Stains:
Spray

15–20 cm (6–8 inches) from surface until surface is thoroughly covered.

Allow

foam to deeply penetrate mildew and problem areas.

Wipe

with a wet sponge or cloth.

Rinse
Heavy mildew buildup may require longer contact time, or two cleanings. If excess foam dries on nozzle, rinse with warm water.
To Spray Every Drop:
Tilt

bottle at a downward angle while spraying.
Have a question? Pick a topic to get answers:
Safety

AVOID PROLONGED BREATHING OF VAPOUR. Use only in well-ventilated areas. Open windows and turn on fans before use. If the vapours bother you, leave the room while this product is working.
CAUTION: IRRITANT. MAY IRRITATE EYES AND SKIN. DANGEROUS FUMES FORM WHEN MIXED WITH OTHER PRODUCTS. Do not use or mix with toilet bowl cleaners, rust removers, acids, or products containing ammonia. To do so will release hazardous gases. Do not get in eyes, on skin, or on clothing. Do not breathe fumes. Use only in a well-ventilated area. For sensitive skin or prolonged use, wear rubber gloves. Contents may be harmful if swallowed. Not recommended for use by persons with heart conditions or chronic respiratory problems such as asthma, emphysema, or obstructive lung disease.
KEEP OUT OF REACH OF CHILDREN.
FIRST AID TREATMENT: Contains sodium hypochlorite. If swallowed, call a Poison Control Centre or doctor immediately. Do not induce vomiting. If in eyes, hold eye open and rinse with water for 15 minutes. If irritation persists, call a doctor. If on skin, rinse well with water. If on clothes, remove clothes. If breathed in, move person to fresh air.