Tilex®

Mold & Mildew Remover Spray




Tilex® Mold & Mildew Remover Spray kills common household mold, mildew and bacteria on a variety of hard, non-porous surfaces. Cuts through soap scum and other tough bathroom soils and stains on bathroom surfaces.
Kills common household mold, mildew and bacteria
Work on all hard, nonporous bathroom surfaces
Smart Tube technology guarantees you will spray every drop
Removes stains & disinfects
Available In:
About This Product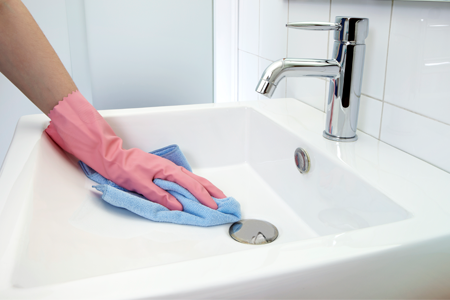 DIRECTIONS: AVOID PROLONGED BREATHING OF VAPOUR.
Use only in well-ventilated areas. Open windows and turn on fans before use. If the vapours bother you, leave the room while this product is working.
TO DISINFECT AND KILL MOLD & MILDEW ON HARD, NONPOROUS SURFACES:
Rotate nozzle to "ON". Spray surface until thoroughly wet; let stand 10 minutes; then rinse. To spray every drop: Tilt bottle at a downward angle while spraying. Rinse immediately after use on rubber, plastic and vinyl. Do not use on wood or painted surfaces. Avoid contact with aluminum, clothes, fabric, carpet, or paper surfaces as they will discolour.
Have a question? Pick a topic to get answers:
Safety

CAUTION: IRRITANT. MAY IRRITATE EYES AND SKIN. DANGEROUS FUMES FORM WHEN MIXED WITH OTHER PRODUCTS.
Do not use or mix with toilet bowl cleaners, rust removers, acids, or products containing ammonia. To do so will release hazardous gases. Do not get in eyes, on skin, or on clothing. Do not breathe fumes. Use only in a well-ventilated area. For sensitive skin or prolonged use, wear rubber gloves. Contents may be harmful if swallowed. Not recommended for use by persons with heart conditions or chronic respiratory problems such as asthma, emphysema, or obstructive lung disease.
KEEP OUT OF REACH OF CHILDREN.
FIRST AID TREATMENT: Contains sodium hypochlorite. If swallowed, call a Poison Control Centre or doctor immediately. Do not induce vomiting. If in eyes, rinse with water for 15 minutes. If irritation persists, call a doctor. If on skin, rinse well with water. If breathed in, move person to fresh air.