Clorox®

Splash-Less® Concentrated Bleach




Put bleach right where you want it with the cleaning power of Clorox® Splash-Less® Concentrated Bleach. This household bleach has a thick, concentrated formula with an easy-to-handle bottle, so that you can pour it where you need it with the freedom from splashing. Clorox® Splash-Less® Concentrated Bleach removes stains, whitens your whites, and cleans and deodorizes your home. Works in both standard and high-efficiency washing machines. Use as directed.
Concentrated household bleach gives you a more controlled pour
Thick formula creates less drips and splashes
Easy-to-pour easy to handle bottle
Removes stains, whitens your whites, and cleans and deodorizes your home
Available In:
* SARS-CoV-2
About This Product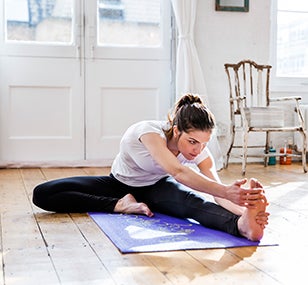 For Laundry:
(Bleachable fabrics — avoid bleaching wool, silk, mohair, leather, spandex and nonfast colours)
Sort

laundry by color.

Add

detergent.

Fill

bleach to max line in dispenser or add 80 mL (1/3 cup) bleach to wash water.

Add

clothes and start wash.
For Cleaning and Deodorizing:
(floors, tiles, bathtubs, showers, kitchen sinks, nonporous toys)
Pre-wash

surface, mop or wipe with bleach solution.

Allow

solution to contact surface for at least 5 minutes.

Rinse well

and air dry.
DO NOT use this product full strength for cleaning surfaces. Always dilute strictly in accordance with label directions. For prolonged use, wear rubber gloves.
Have a question? Pick a topic to get answers:
Safety

CAUTION: IRRITANT. MAY IRRITATE EYES AND SKIN. DANGEROUS FUMES FORM WHEN MIXED WITH OTHER PRODUCTS. Do not mix with toilet bowl cleaners, rust removers, acids or products containing ammonia. Do not breathe fumes or get in eyes, on skin or on clothing.
KEEP OUT OF REACH OF CHILDREN AND PETS.
FIRST AID TREATMENT: Contains sodium hypochlorite. If swallowed, call a Poison Control Centre or doctor immediately. Do not induce vomiting. If in eyes, rinse with water for 15 minutes. If on skin, rinse well with water.