Clorox®

Disinfecting Concentrated Bleach
Kills
Covid-19
Virus*




Clorox® Disinfecting Bleach, the bleach you've known and trusted for generations with the power to clean, whiten, disinfect, and kill bacteria and viruses. Clorox® Disinfecting Bleach makes stain removal easier. The easy to handle bottle allows you to grip the handle and pour without the mess of spillage. Clorox® Disinfecting Bleach works with both traditional and high-efficiency washing machines. For a healthy home and to keep whites at their whitest use Clorox® Bleach. Use as directed.

Kills 99.9% of bacteria and viruses
For use in HE and standard washing machines
Concentrated formula gives you more cleaning and whitening power per load
Easy-to-grip handle prevents spillage
Available In:
* SARS-CoV-2
About This Product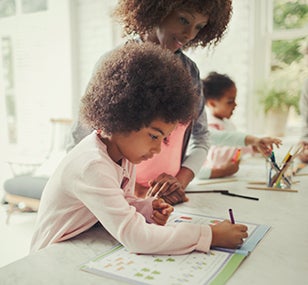 For Disinfecting:
(floors, walls, vinyl, glazed tiles, bathtubs, showers, sinks)
Wash

item or surface.

Apply

bleach solution (80 mL) and let stand 6 minutes.

Rinse

well and air dry. A potable water rinse is required for disinfected food contact surfaces and for baby items and toys.
For additional directions for use, visit www.clorox.ca. DO NOT use this product full strength for cleaning surfaces. Always dilute strictly in accordance with the label directions. For prolonged use, wear rubber gloves. Disinfects hard, nonporous surfaces against more than 62 microorganisms including: Rhinovirus type 37, Salmonella enterica, Staphylococcus aureus, Influenza A virus, Streptococcus pyogenes, Escherichia coli [E. coli O157:H7], Listeria monocytogenes, Hepatitis B & C.
Have a question? Pick a topic to get answers:
Safety

DANGER: CORROSIVE. CAUSES BURNS. DANGEROUS FUMES FORM WHEN MIXED WITH OTHER PRODUCTS. Do not use or mix with toilet bowl cleaners, rust removers, acids or products containing ammonia. Do not swallow, breathe fumes or get in eyes, on skin or on clothing. Handle with care. Wear a mask, safety glasses and rubber gloves. Use only in a well-ventilated area. To open, push cap down and turn counterclockwise. Close tightly.
KEEP OUT OF REACH OF CHILDREN AND PETS.
FIRST AID TREATMENT: Contains sodium hypochlorite. If swallowed, call a Poison Control Centre or doctor immediately. Do not induce vomiting. If in eyes, rinse with water for 15 minutes. Call a doctor immediately. If on skin, rinse well with water. If irritation persists, call a doctor. If on clothes, remove clothes. If breathed in, move person to fresh air.